An exciting road ahead
Oreion Motors was born from the idea that we should be able to have an all-terrain vehicle that is truly all-terrain – streets included. We often thought it would be great to take our off-road vehicles wherever we wanted to go, tough enough to take on the great outdoors and street smart all in one. Now that's freedom.

Our Reeper Series of multi-purpose vehicles are built to move freely about the planet – whether it's on or off the road – delivering great driving experiences.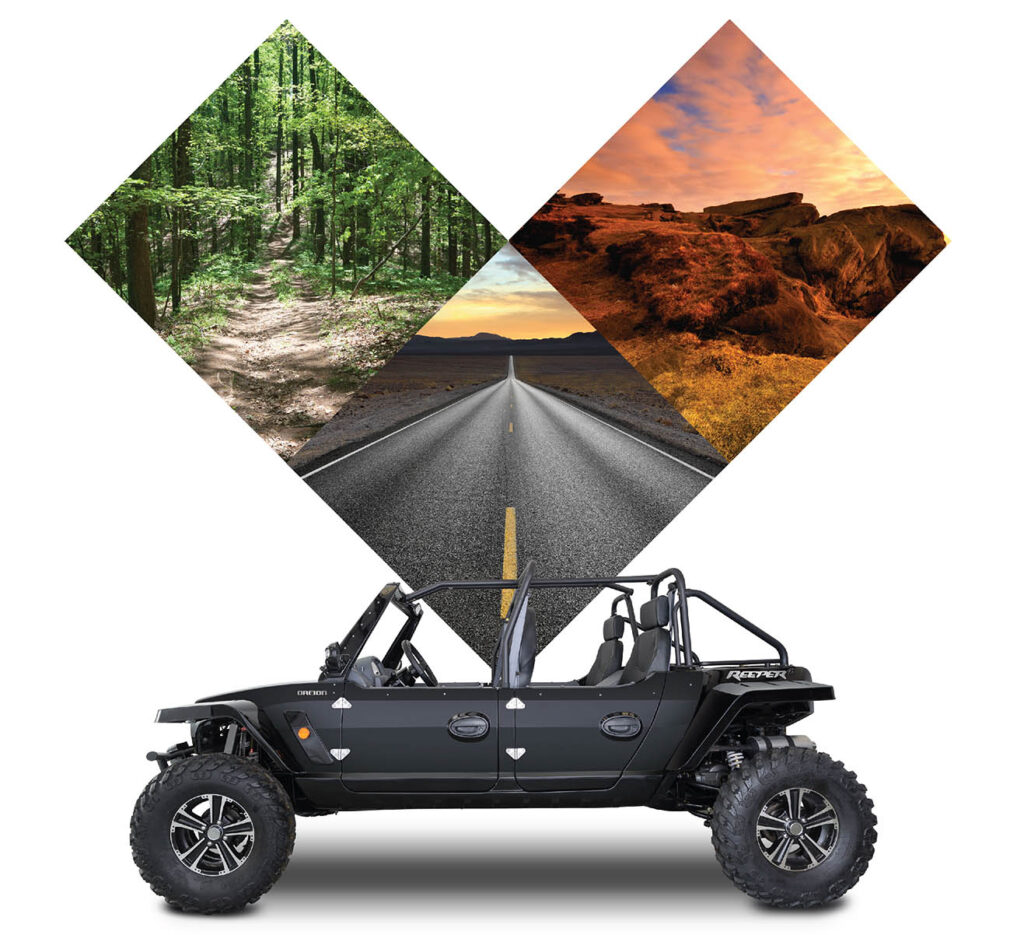 Versatility has its place
and it's right here.
We believe there is a sweet spot for a truly multi-purpose vehicle and that we've hit it. We've defined a whole new category – it's the space right between your extreme powersport race-fanatic machine and the sleep-at-the-wheel casual cart.
We started by thinking in terms of off-road capabilities to develop a dependable, mechanically sound machine that can take on a variety of terrains.
Secondly, we tempered our design to function comfortably on the street while meeting regulatory specifications.
Until now, you've had to decide between two extremes and we've felt all along that you shouldn't have to. Now there is a more versatile choice that fits this great space.
Your experience drives us.
As a pioneering company in the multi-purpose vehicle world, we can say one thing for sure... we keep moving. We are in gear and moving forward, powered by innovative thinking and a decade of experience. Why do we do it? The reason is you. We stay focused on your experience that drives the decisions we make when we build your Oreion® machine. We base our design development on real user experiences and an unrelenting desire to make those experiences better – on and off the road.

We build dependable, easy to use and maintain, fun to drive machines. These are the pillars that we are continually building for. We assemble each and every vehicle right here in our New Mexico plant, rolling up our sleeves, innovating our products – simply making things the right way.